Supermarket Shelf
Product Detail
Product Tags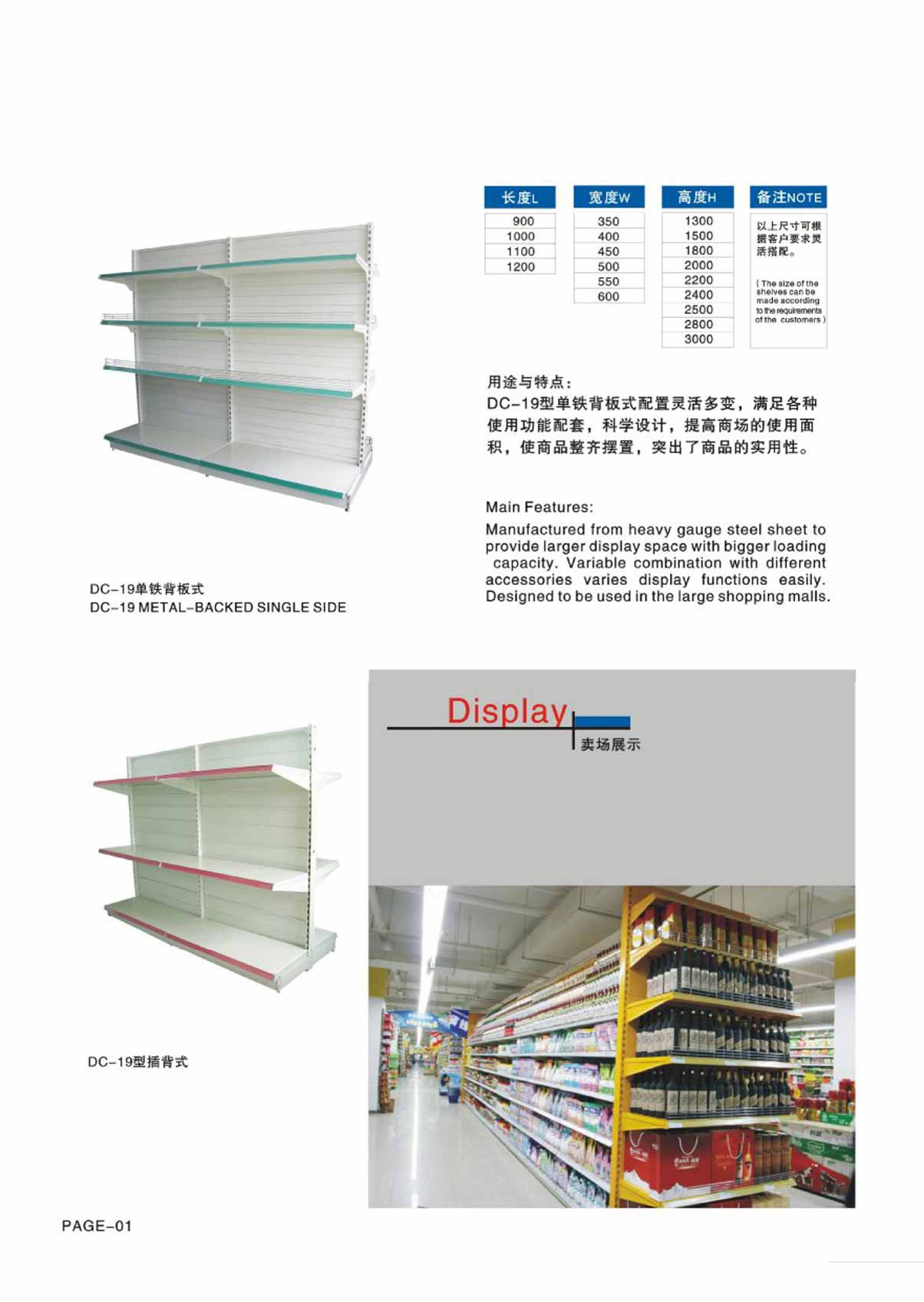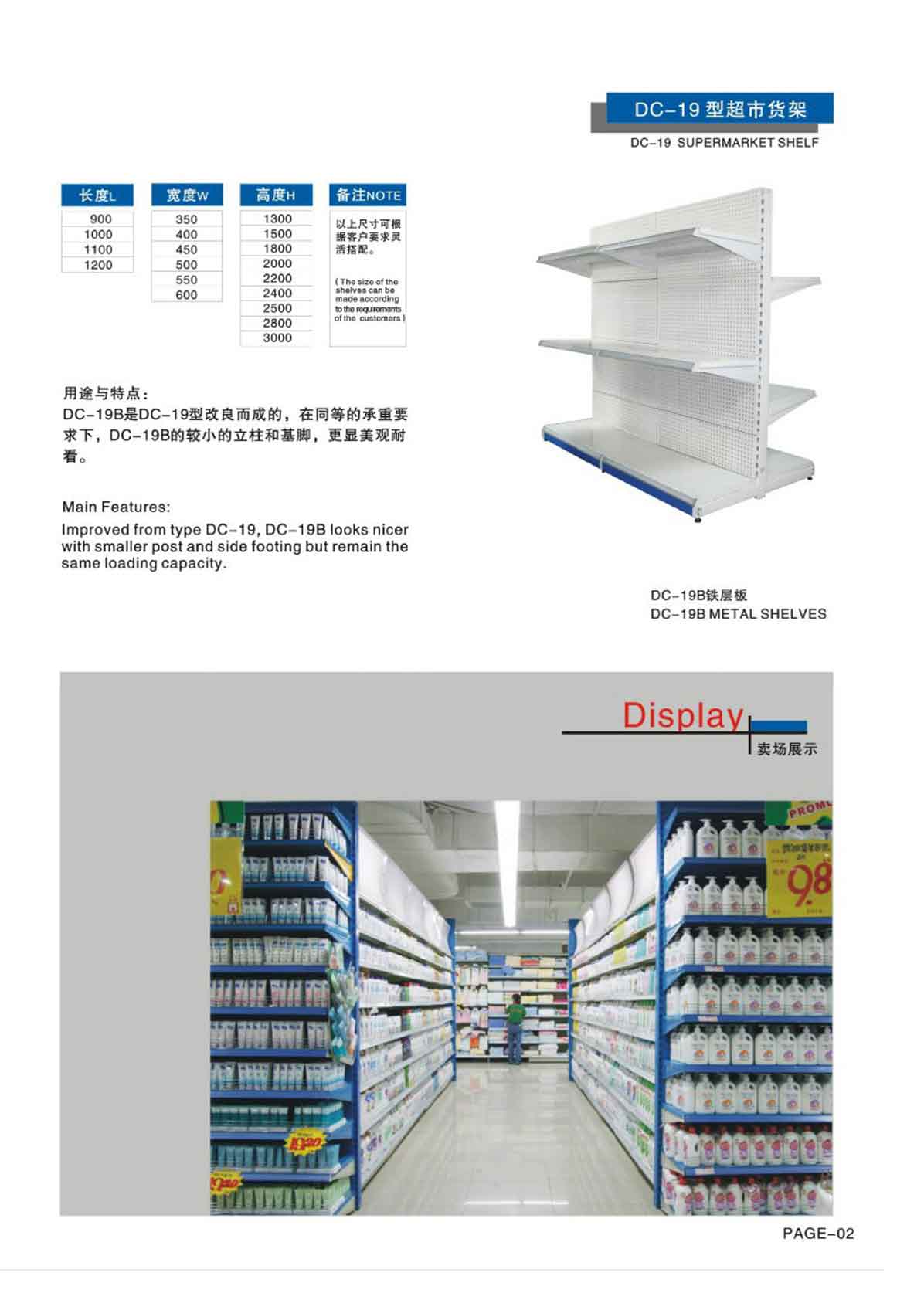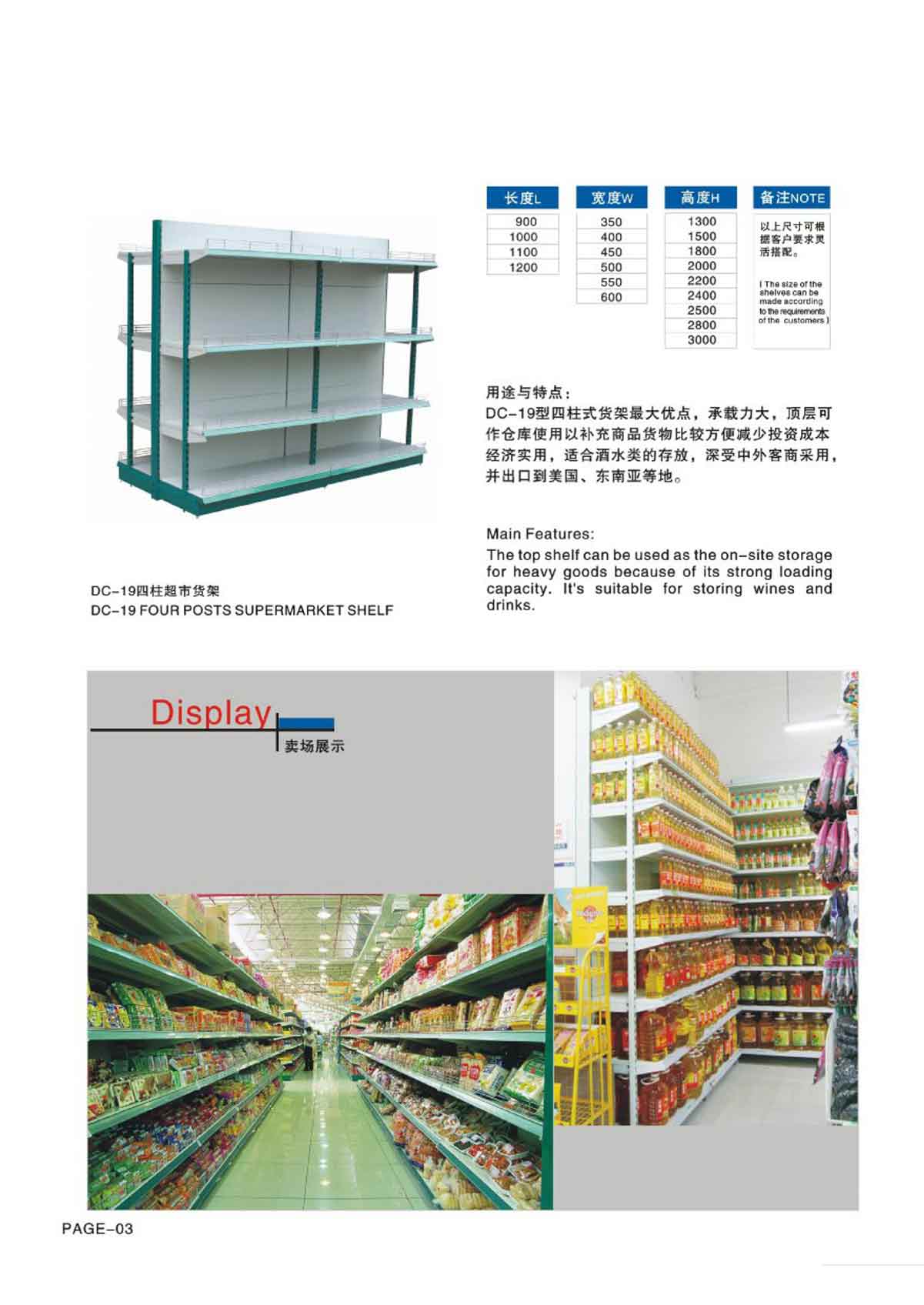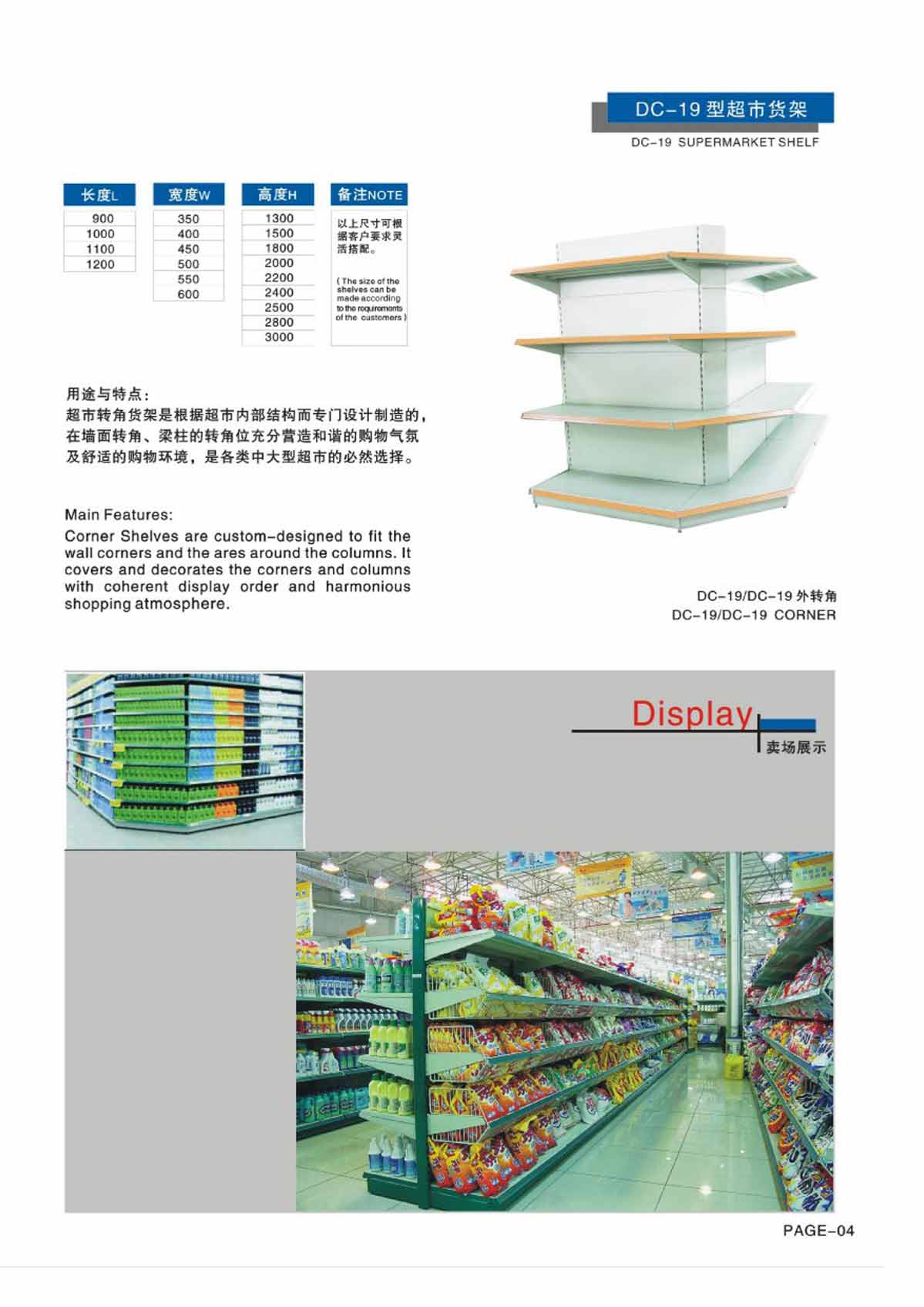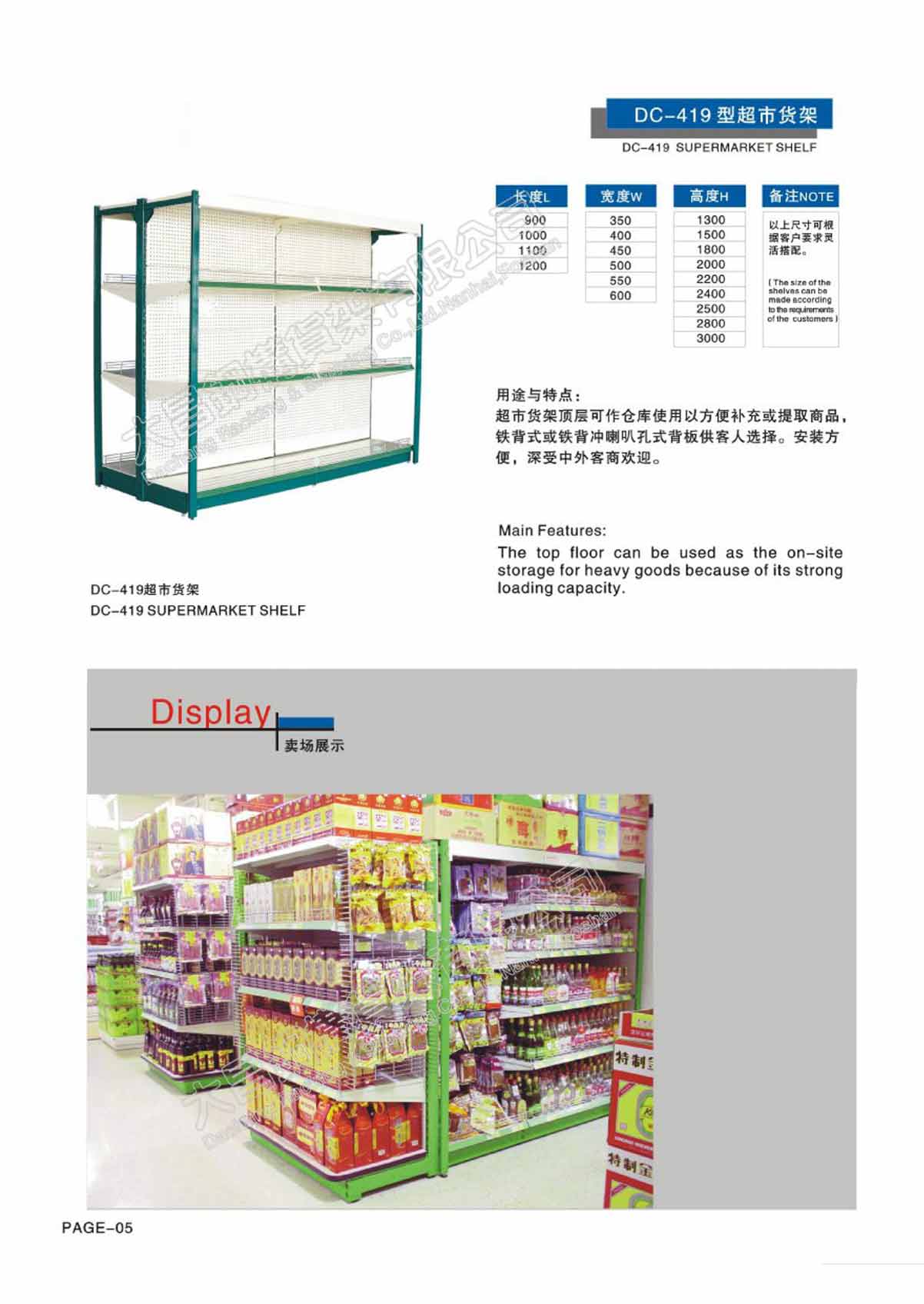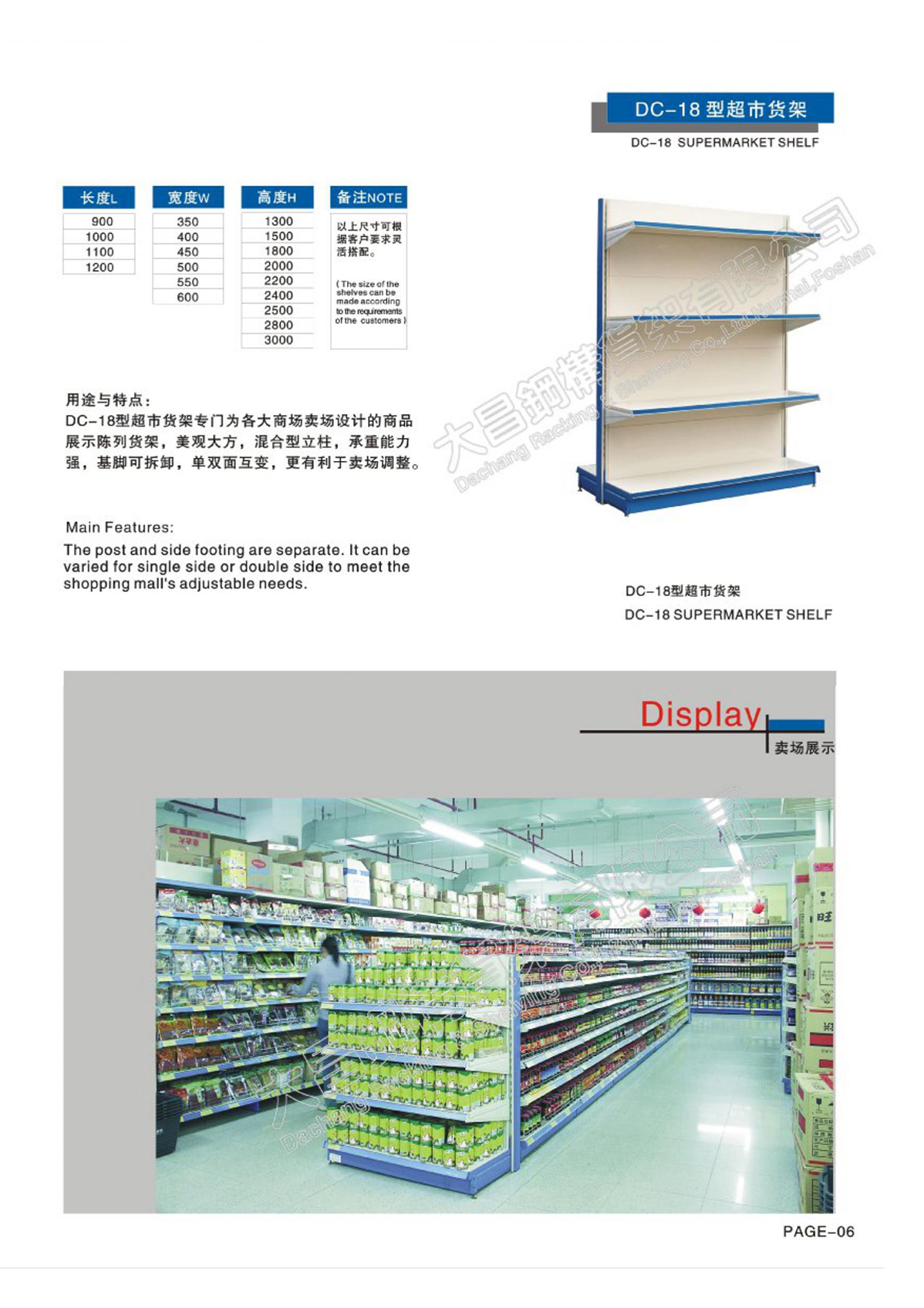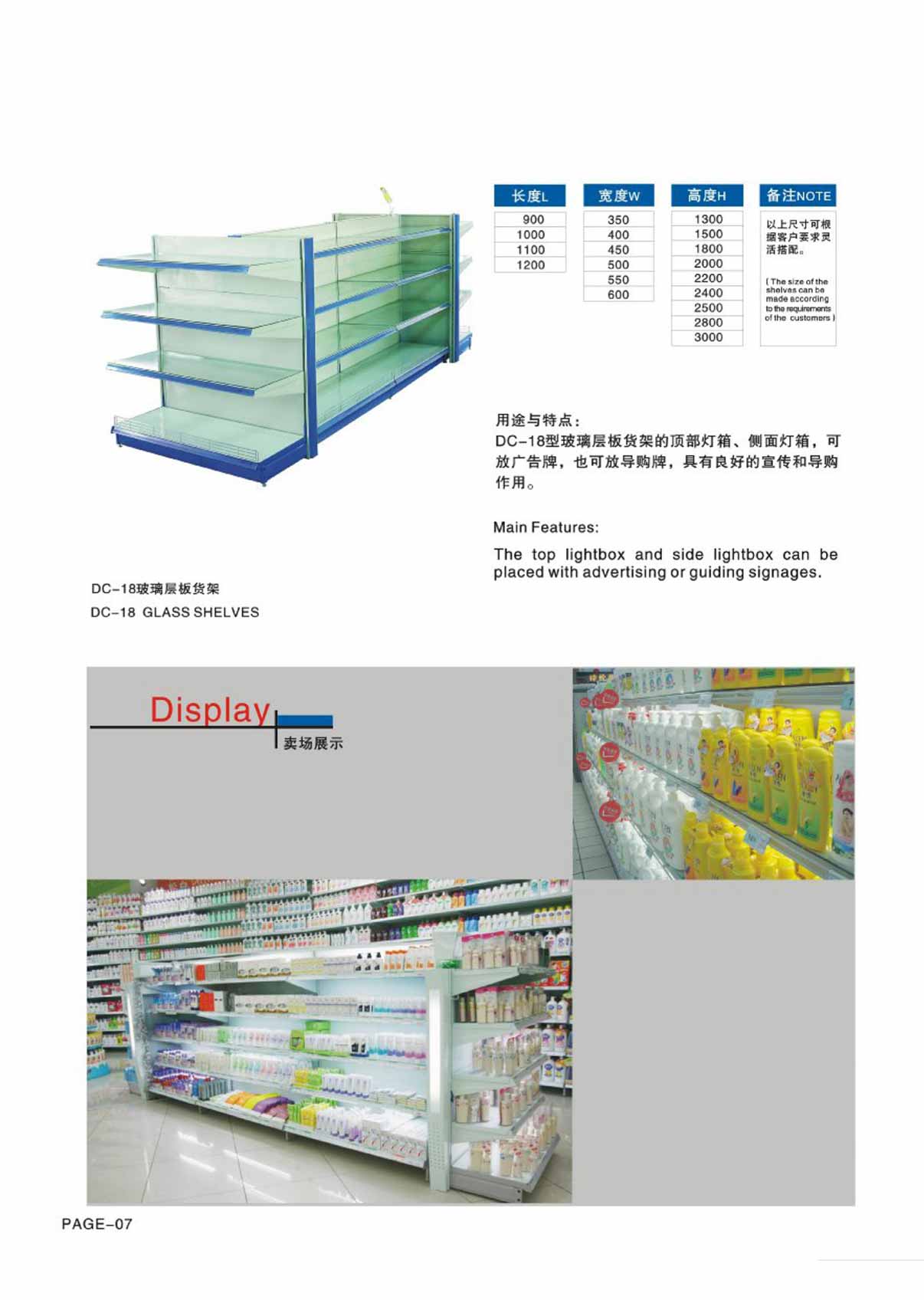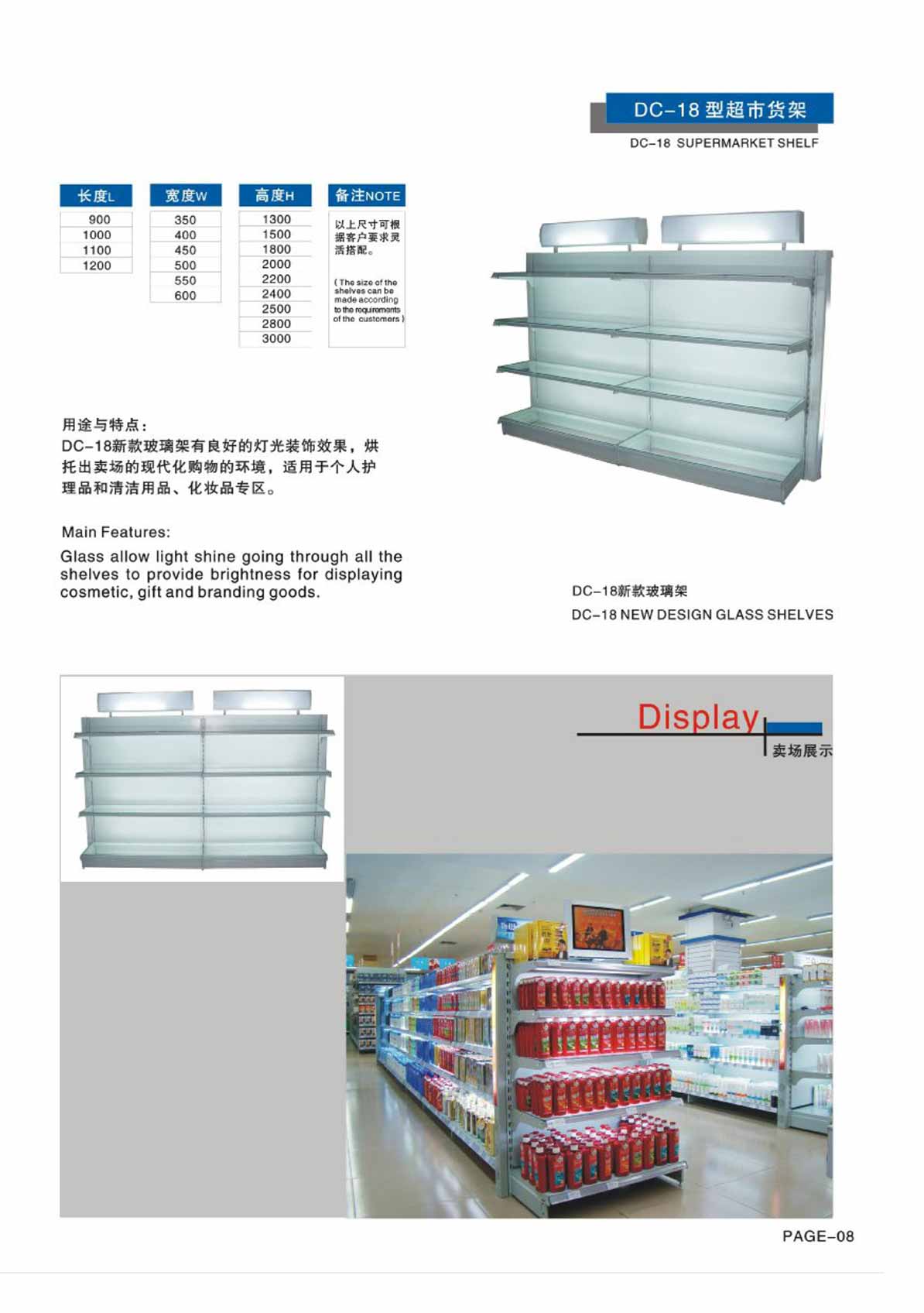 This Series products are use electrostaic spraying,Non toxic and harmless green environment,and use Cold rolled steel material,high hardness,high ware resistance,long service life.Supermarket shelves have a variety of styles and complete varieties, easy to disassemble and assemble, suitable for most supermarkets. For example DC-419,the top floor can be used as the no-site storage for heavy goods because of its strong loading capacity.Different types of supermarket shelves have their unique uses and features. Simple styles such as DC-19metal-backed single side,manufactured from heavy gauge steel sheet to provide large display space with bigger loading capacity.Variable combination with different accessories varies display functions easily.Designed to be used in the large shopping malls.
I think DC-19Corner shelve that must be chosen by almost supermarkets,corner shelves are custom-designed to fit the wall corners and the ares around the columns.It covers and decorates the corners and columns with coherent display order and harmonious shopping atmosphere.DC-18 glass shelve has its unique role, glass allow light shine going through all the shelves to provide brightness for displaying cosmetic,gift and brand goods.
Our popular models are DC-419 DC-18 DC-19 DC-21 DC-23 DC-1 DC-8 etc.
We not only produce supermarket shelves, but also provide a full range of supermarkets from display racks, fruit and vegetable racks etc.
Almost sizes of the shelves can be made according to the requirements of the customers.
We offers a wide range of plastic baskets and carts for supermarkets and stores.Among our products you will find hand baskets,shopping torrlley, baskets with wheels and carts with different capacities, as well as stackers and elevators. Choose the model and capacity that best fits your store!
---
Previous:
Storage Racking
Next:
Alcohol Wipes
---