How We Help You Import & Source from China?
We have 3 types of service plans, Free, Extra and Pro.Extra services will be quoted case by case. Click to learn more details and pricing.
For all following services No Hidden Charges
Price will be quoted by inquiry
With only 5 to 10% commission fee, you can enjoy all premium services
If you are a new business owner or want to expand your business from china's imported products, try our free service plan. This plan is entirely free, and you don't need to invest a single dollar. First, you have to submit the query, like what type of service you need from us! Then as per your need, we will assign an agent or executive who will answer all your questions and help you free of cost.
Cost Evaluation and product sourcing – As per your product requirement, the agent will search for all the possible supplier details and provide you with the most competitive price quotes. Our agent will give you complete information about the shipping, customs duty, and cost of massive product details as per your requirement.
Customization and product sample – Our agent will also collect all the product samples as per your need. They will check the quality of the products on your behalf and ship them in one box to you. In this way, you will know all the aspects of your products before you order bulk.
Free consultancy services – We also offer free consultancy services to our clients regarding the import, export product, compliance, and certifications.
Verify your supplier – We can help you verify whether your Chinese suppliers are traders, middlemen, or manufacturers. But if you want a complete detailed report, you can choose our factory audit service.
One of the best plans, and most of our clients always choose this plan. In this plan, you will get all the support from us, from sourcing to delivery.
Follow up with the production process – Supplyia Pro plan China sourcing services feeThe production process require lots of time. Based on volume, it takes 30 to 60 days sometimes for dispatch. If you choose this service from us, we will assign an agent for your work. They will monitor the entire production on behalf of your company and coordinate with factories all the time. They will ensure to you that products are made with proper guidelines and excellent. This way, you will save massive time.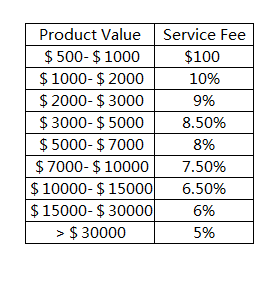 Offer a labeling and customized packaging system – If you want to create a private label or add a logo to the products, our agent is ready to help you even if your purchasing amount will be less. We already have many packaging suppliers who can do this work at a standard price and process. So we can offer competitive packaging prices and delivery with the proper logo and packaging solution as per your need.
Offer free photography – If you are e-Commerce buyers or business owners, we can deliver you up to 3 white background photos for upload in Amazon or any other e-Commerce platform like that. In this way, you don't have to spend high prices and time asking other photographers to take product pictures for you.
Inspect product quality – Our agent will open cartons and inspect product quality randomly. If the agent finds any problem with the product, they will contact the supplier and try to fix the problem from the root. We can also sometimes fix defective products in our warehouse before shipping them from China.
Offer free warehouse storage – If you choose our pro plan, we will provide you with 20 – 60 days of free use of our warehouse in China. You can frequently send products to our warehouse, and we will collect all products and then start shipping. This will reduce the cost of shipping as well.
Certificate Obtaining – We will assist you in obtaining the certificates required for customs clearance or sales in your country. But you need to pay the cost of applying for the certificate, usually $100-200.
Product priority shipping – We charge a competitive price for different shipping methods like courier, air freight, sea freight, and train, and be responsible for shipping from china to your place and handling the whole process for the import system and custom process. In addition, we give priority to arranging your goods first, so as not to miss your sales opportunities.
Extra China Sourcing Services
 Apart from basic and pro plans, we also offer our clients some extra services. We put all those services in one plan and named Extra China sourcing services.
One-on-one product inspection – If you have every product expensive and want to ship that product from china, then our agent will be able to check one by one product as per your need and charge a very reasonable price. Choosing this service will reduce the product defect rate by 0%, and you will receive all superior quality products. This process is the best for Amazon FBA or online sellers.
 Factory audit/inspection– We also provide an on-site inspection service. We can travel to the factory area in China and inspect properly and provide you with a complete report. The price of this service is $250 per person per day and working for 8 hours.
 Offer any labor work – We are ready to offer you any labor works like packing, bundling products, labeling, stickers, etc. We charge $5 per hour for this complete service.
 Packaging and graphic design – We have our own graphic designer. Therefore, if you need to change the label, logo, or packaging, we will edit or create a new one and use it for your product. In addition, we also charge a very reasonable fee for each piece of work. It saves you valuable time and cost.
Lifestyle photography – If you need it, we can offer low-cost lifestyle photography. Lifestyle photography requires more details and more challenges. You need to tell our staff more information to get an accurate quotation.
 Supplier information – We generally do not provide supplier information, but when you come to China and need to visit the factory on-site, we can assist you in completing the whole process
 Dropshipping fulfillment – Sellers need to find novel products to stand out in the ultra-competitive dropshipping business world. Therefore, we provide OEM/ODM dropshipping services to help you grow your business. A $1 spent on upgraded packaging/inspection/shipping costs can play out big in the repeat customer space.
 More – Contact us if you need more creative services.
If you looking for China sourcing services, contact us now!